New! Infographic: Metaphor – Shortcut to "Yes!"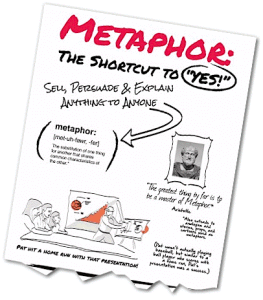 What was once the imaginative art of poets is now an essential communication skill for anyone who needs to influence, sell, or persuade others.
Cut Through Clutter
Get Remembered
Make Things Happen
Click Below For Full Infographic
Download Now
No One Hears Your Pounding Heart!
The Ultimate Guide to Presentation Confidence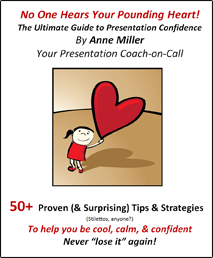 How does the publisher of a top business magazine pull it together before a presentation?
What did the world's most famous opera singer do to feel less alone on stage?
How does the Chief Marketing Officer of a Fortune 100 company camouflage nerves?
Discover the latest research and 50+ proven (& sometimes surprising) tips and strategies to help you be cool, calm, & confident in presentations
The night before
The morning of
Before you enter the room
In the room
Never "lose it" again!
What's Your "Presentation Engagement Power" Profile?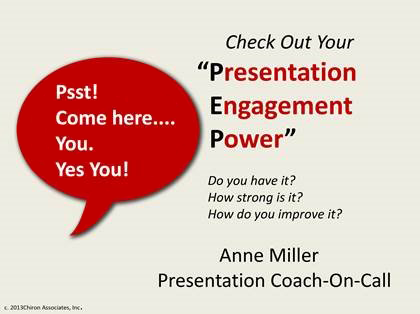 In "Presentation Engagement Power," you'll discover:
The 4 PEP factors common to winning presentations
How to determine your own PEP profile
Tips for strengthening each of the PEP factors in future presentations
Hooked! 7 Tips to Capture a Prospect's Attention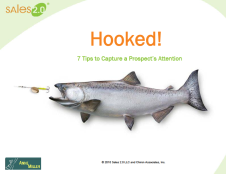 In this popular ebook collaboration Nigel Edelstein and I have detailed 7 creative ways to capture a prospect's attention. You'll discover:
7 tips to capture a prospect's attention
Tools to help engage your listeners
How to build communication bridges